Interactive Design, Game Design, 2016
Fast&Tearious: a real-life magic flying carpet
Fast&Tearious was created during a 1-week workshop about game design and electronics in 2016 at l'Ecole de Design Nantes Atlantique.
Brief
The aim was to create from scratch a fun game using Makey Makey, Processing and PureData, including sound design and gameplay. No need to say that it was a real challenge for us, muggles from electronics.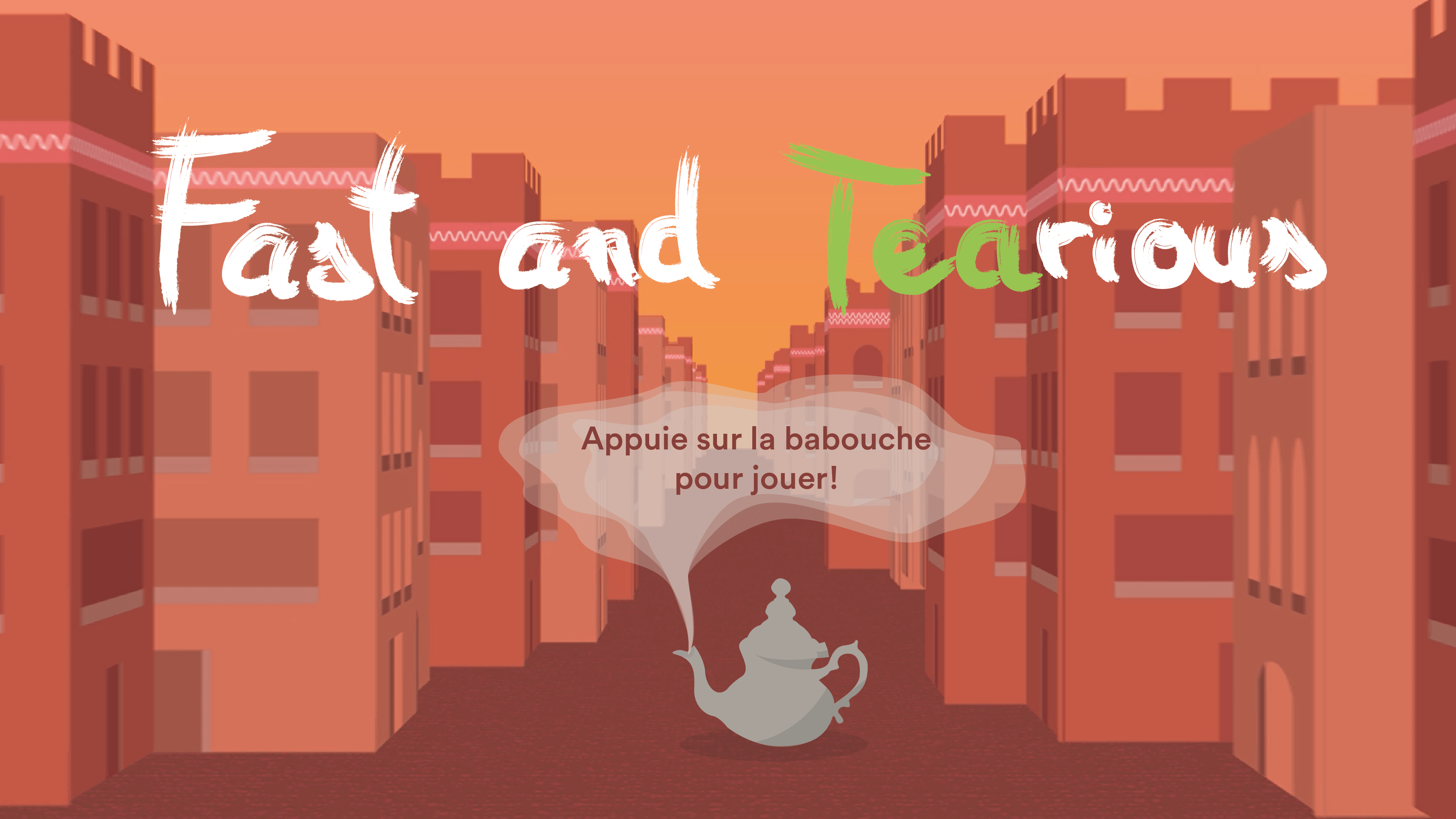 The concept
Fast&Tearious is a game where you're flying on your flying carpet through the streets of Alger, trying to grab as many tea leaves as possible. In this game, you play a young boy who forgot - again - to bring tea from the market, as his mom told him so. But now it's almost teatime and she's going to be really upset. You only have a few minutes to grab your flying carpet and catch as many tea leaves as possible. But beware of the storekeepers and there slippers. They don't like seeing you up there!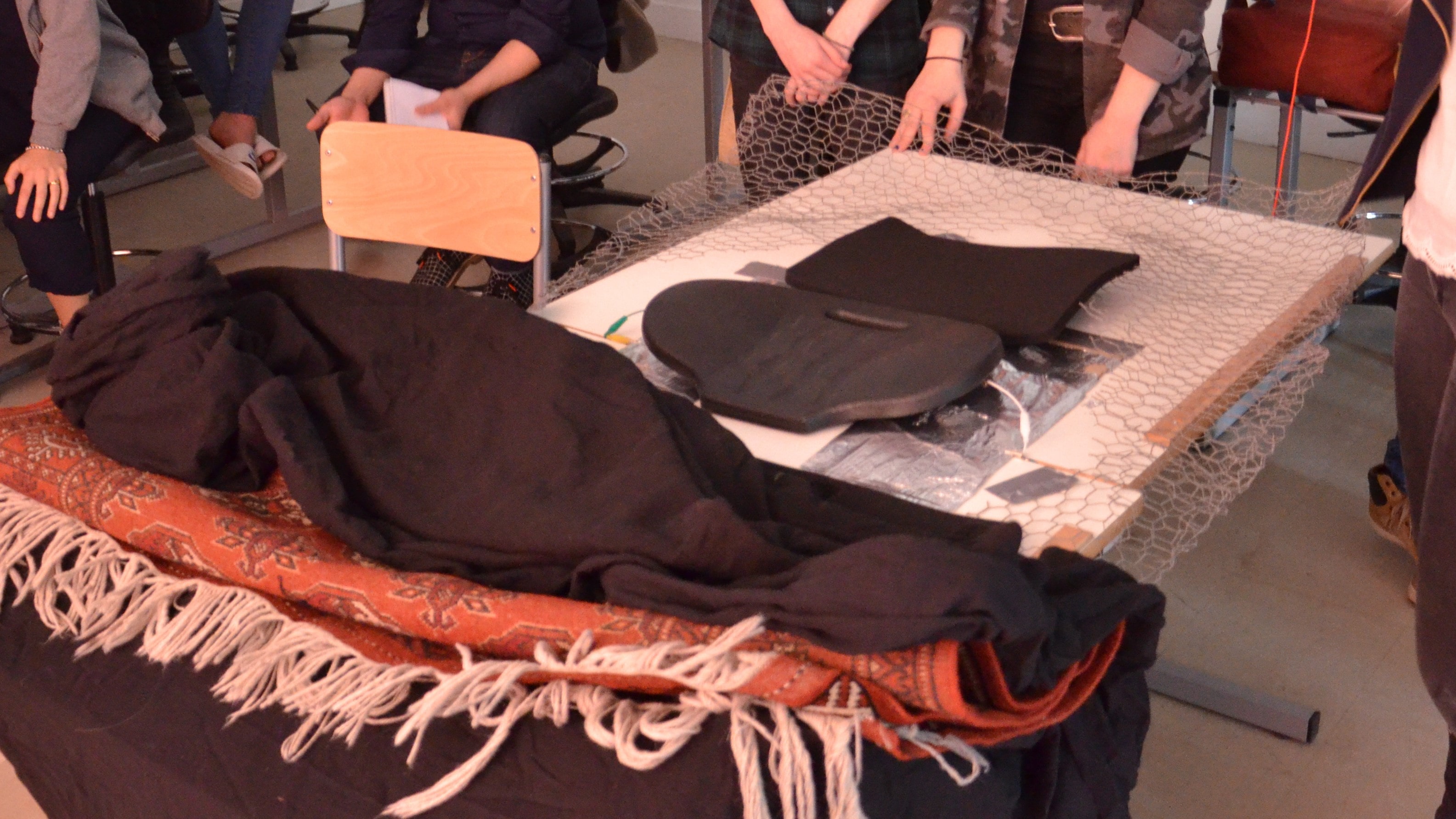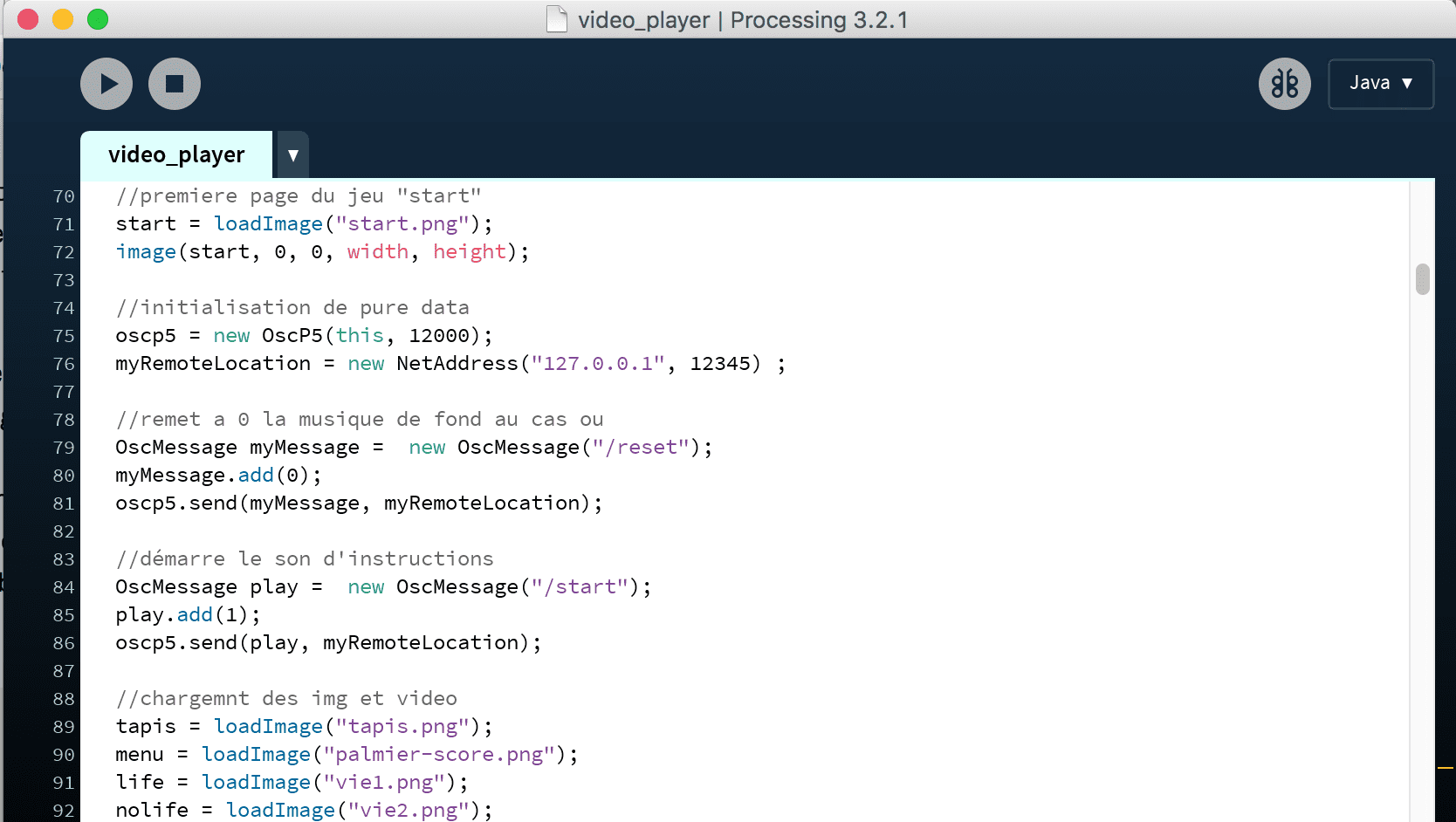 Climb the carpet, lean on the right or the left to start and Bob's your uncle - you fly.
Use your balance to grab the leaves and avoid the colorful slippers at the same time. Be careful, you only have 3 chances and few minutes to play.
How did we do it?
The game has been built with a curved chair's back, used as a saddle and covered with an oriental carpet. Sensors are hidden under the saddle, sending information to the Processing system everytime your lean on the right or the left. At the same time in front of you, you will see the illustrated flying carpet move in real time.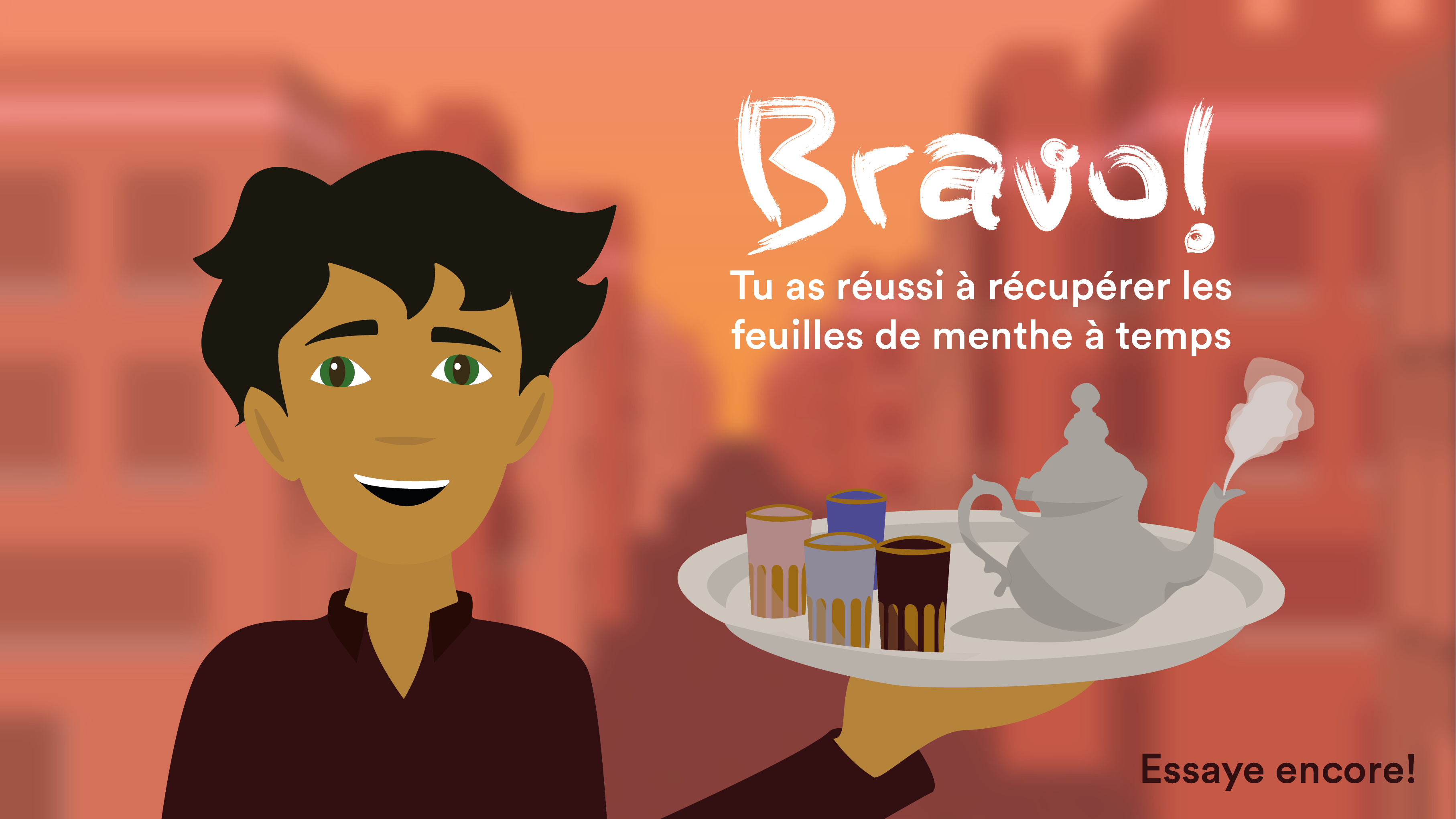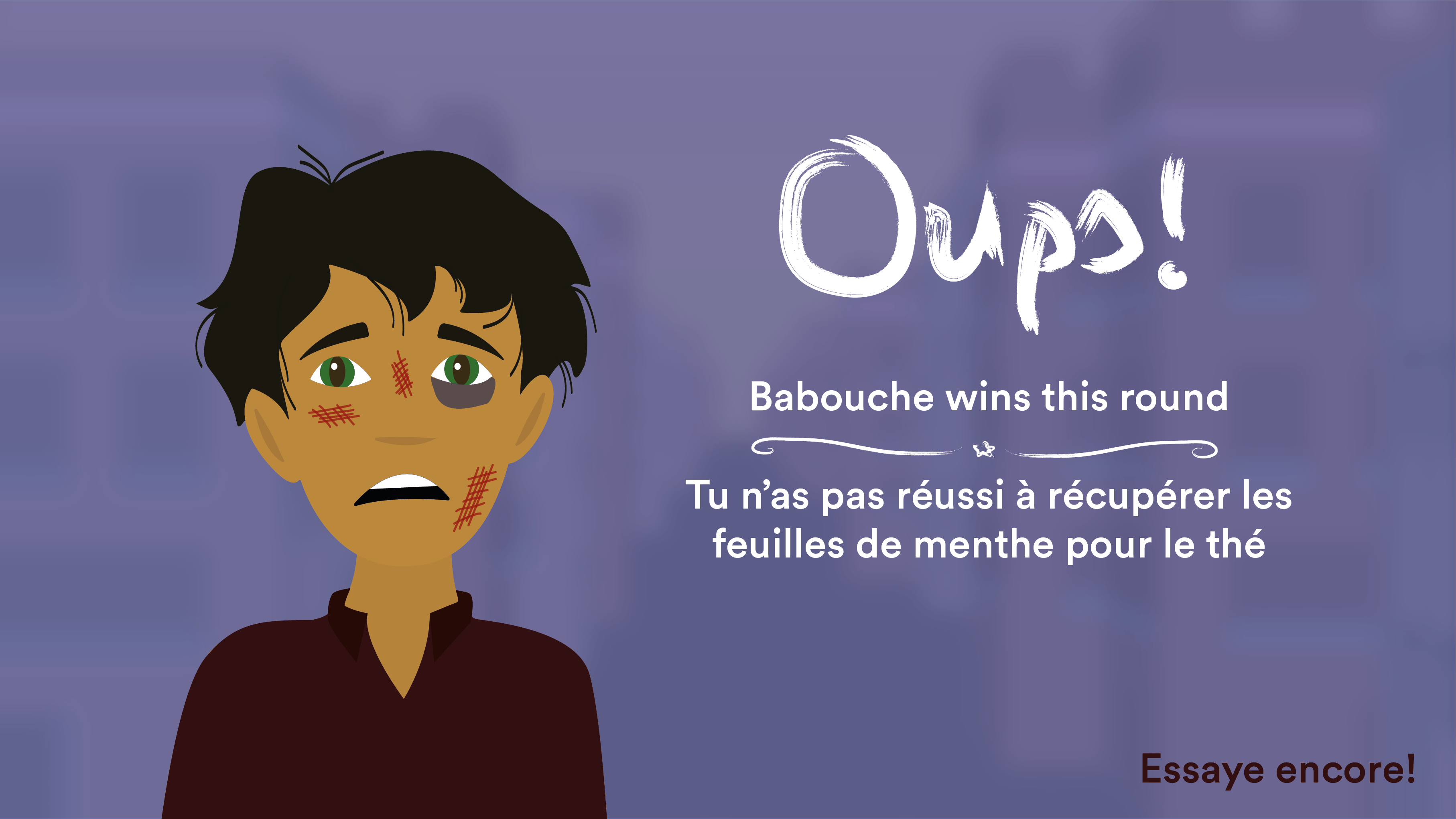 The saddle's sensors are connected to a computer with wires. To manage the Sound Design, the Processing file is linked to a PureData program. The game is projected on the wall facing the carpet.

Graphic Design has been created on Illustrator and animated on After Effects using 3D Layers. Moving objects such as tea leaves and slippers look like they have been built in a 3D environment... but it's not! They come from the top of the screen and move to the bottom while scaling, giving this 3D impression. Smart, isn't it?
Project made with Valentin Tournereau, Valentine Milliand, Anne Camille Hamelin and Margot Ryckewaert.