Interactive Design, IoT, 2019
Pleasure & Technology: an innovative tool for sexual wellness
Le p'tit doigt is a project carried out during my two years of Master's Degree in Tangible UX Design at L'Ecole de Design Nantes Atlantique and presented in February 2020.
Brief
The brief was to analyse a specific topic with a real innovation potential and identify key pain points to design a user-centered Smart product. It was also an exercise to shape my personal designer approach and a first step towards professionalization. I decided to work on feminine pleasure: a subversive topic mixing societal discussion, scientific research, industrial product creation and sensitivity.
Pleasure is a taboo subject, especially in education. But I decided to put my foot in it and started working and studying on how do things stand with sexual pleasure at a time of feminine empowerment and technological innovation.
What about female pleasure in the era of women empowerement and democratization of new technologies?
The History of female pleasure
By doing research on History, users and tools, I wanted to understand feminine taboos and needs. The goals of this study is to highlight problems around women sexuality and the deficiency of current tools to improve it. This work also questions the role and the importance of the designer in this singular but essential topic.
Feminine pleasure has been forgotten and repressed during centuries: while it was considered as therapeutic during antiquity, it became forbidden from the 18th century because of its absence of impact on procreation. This idea of procreation had been prioritized above feminine pleasure in the judo-christian patriarchal society: women's bodies were supposed to belong to their husband and dedicated to create heirs.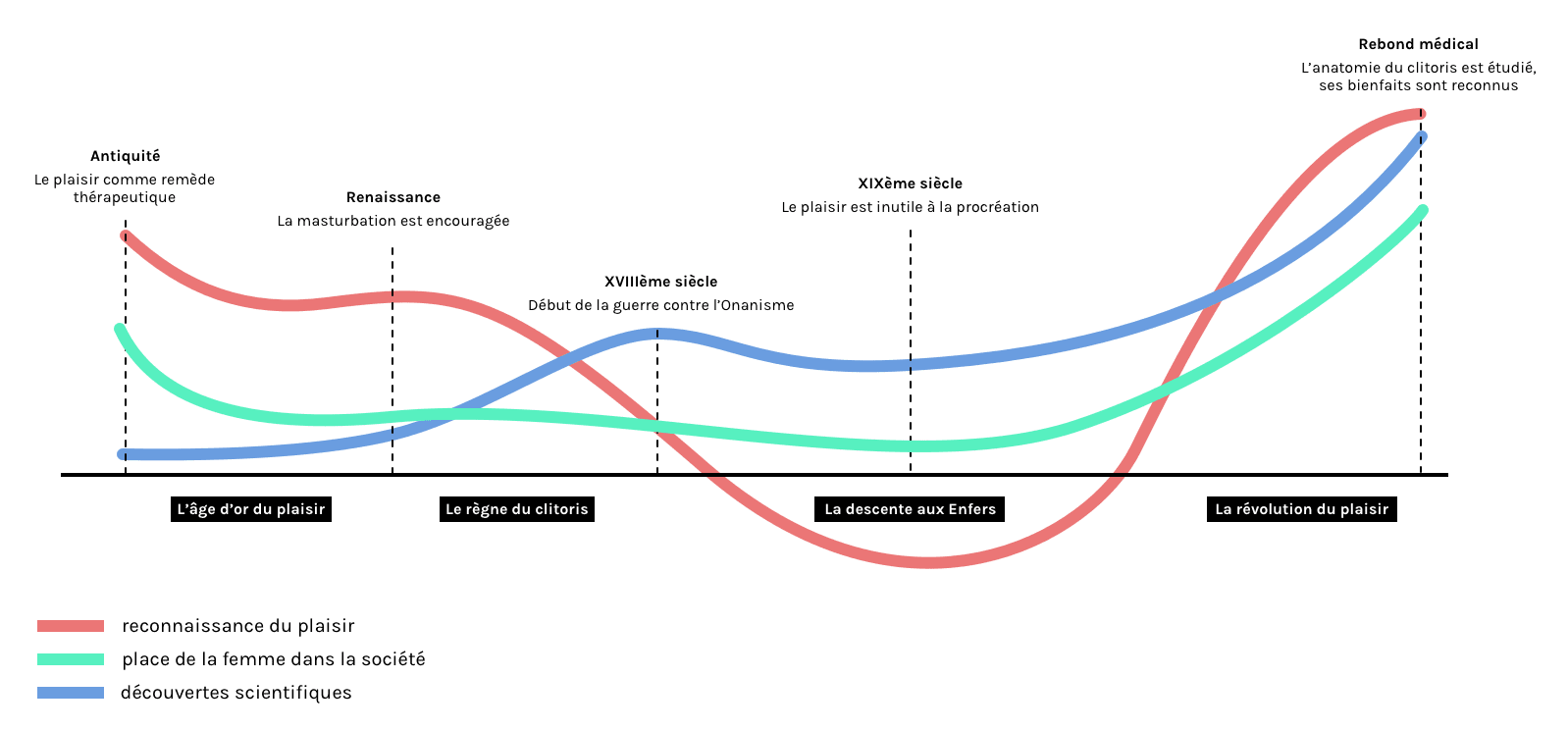 Thanks to today's feminist activism, mindsets are evolving in order to get gender equality. But even though we now acknowledge the function and usefulness of feminine pleasure since new scientific studies got out, still 1 woman out of 5 doesn't know where her clitoris (the pleasure organ - or what it looks like) is.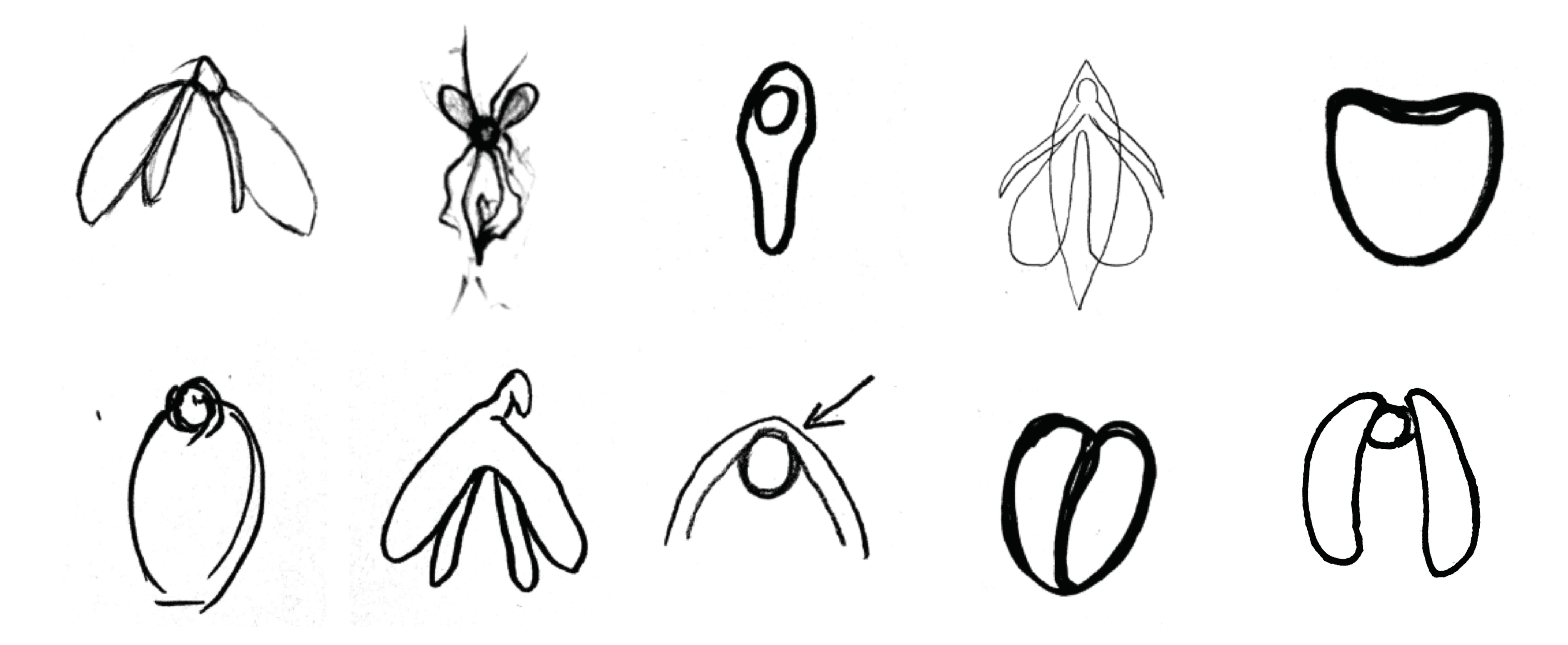 Drawing test on 10 women from 22 to 59 - only 1 right, find it!
How about science?
However, scientists know a lot about pleasure and orgasm now: it comes from the clitoris, it can be multiple, triggered by erogenous zones…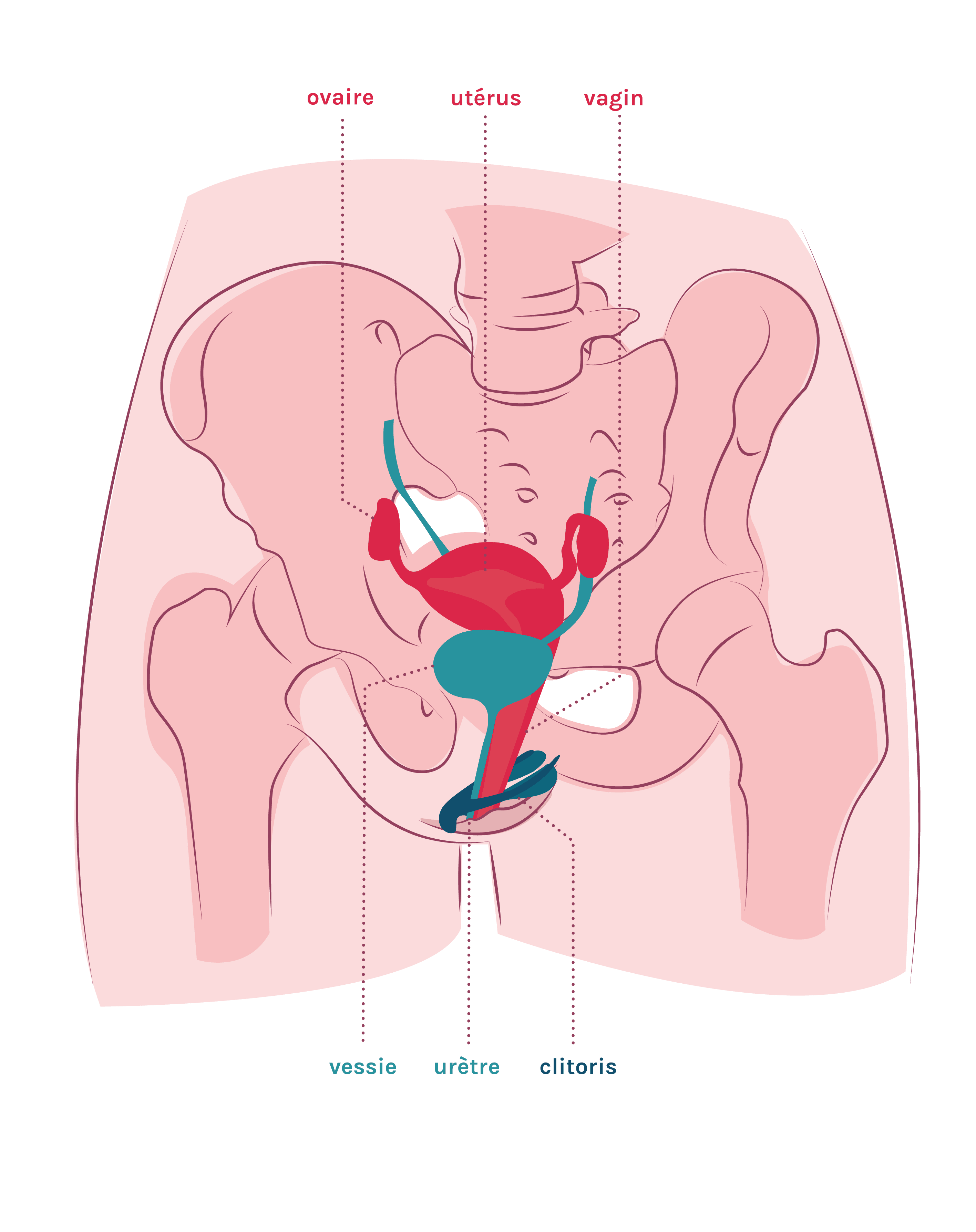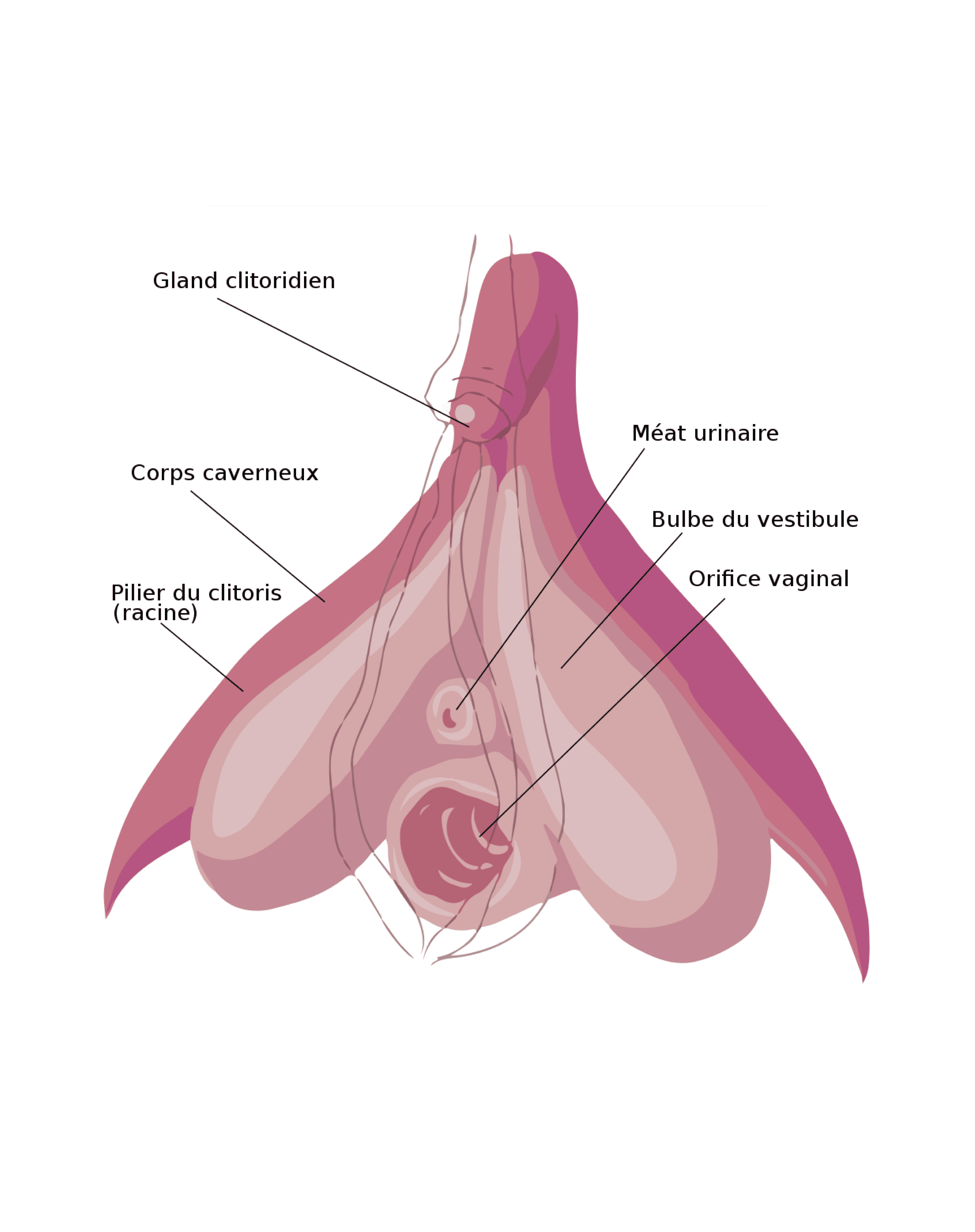 Figures of the clitoris and the female reproductive system.
Because of this past lack of information about pleasure and because of taboos around it, 2.0 sexual education is based on what we currently shared on the media: ads, music videos, pornography… Images featured in those media become physical and sexual models for young adults and induce bad behaviours.
The heavy historical, societal and scientific legacy has repressed feminine pleasure for several centuries and now still has strong consequences on female sexual behaviours.
Fear of judgement, shyness, embarrassment, shame… this leads to what we call the « pleasure gap ». According to american studies, cis-women* are four times more likely to say that sex wasn't pleasurable in the past year (Herbenick et al, 2010) compared to. Cis-men* have 20 to 50% more orgasms than heterosexual cis-women in partnered sexual encounters (SOURCE). This pleasure gap between men and women, added to women's lack of pleasure and orgasm don't allow them to flourish sexually. Discovering women's bodies and pleasure is one of the most fundamental task to improve feminine sexuality.
What about design?
Today's existing solutions are sextoys. Among the great range of designs, there are different types of stimulations such as vibration, penetration, suction, realism… Most existing toys are related to penetration with phallic design because of neveredning myth of penetration - even though we now know the power of clitoral stimulation. But a new generation of sextoys is raising, designed to improve user experience and product sensoriality.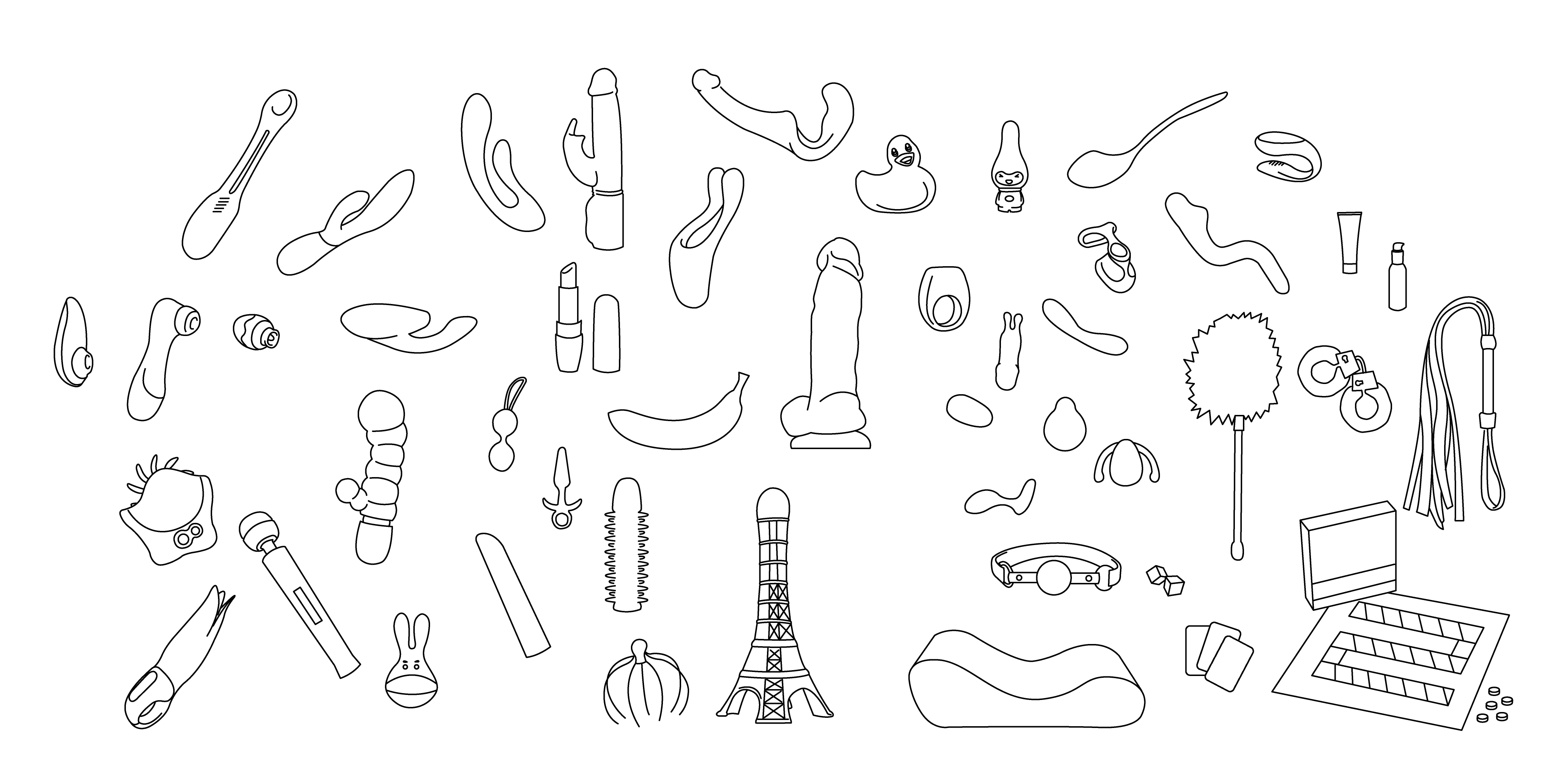 However users are reluctant to buy sextoy because of strong aesthetic codes, inadequate designs and massive taboos around traditional sexshops.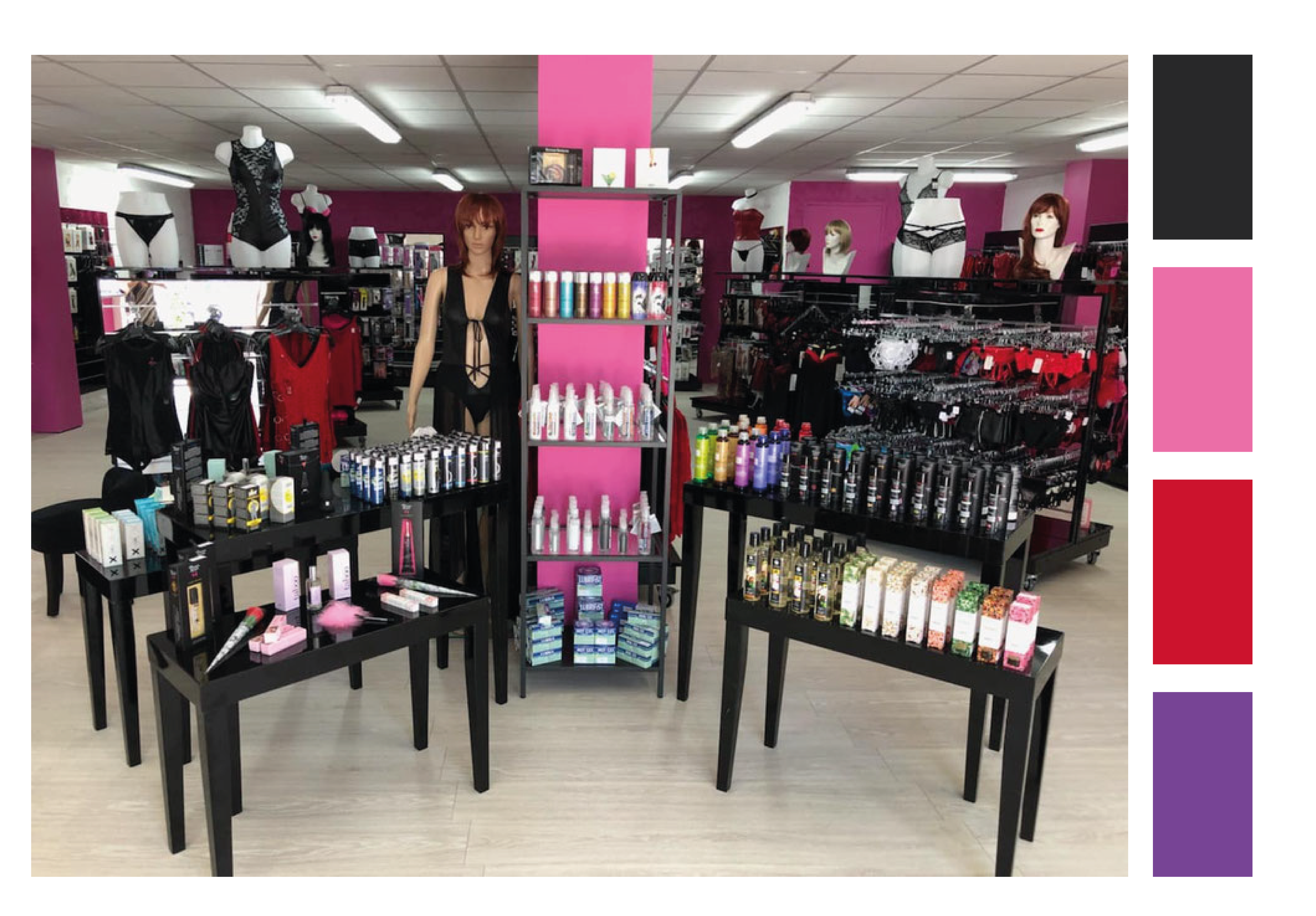 If you're interested in my research work, you can read my essay about feminine pleasure here (only available in French though).
Learn and share the female pleasure with an interactive tool to enhance the sexual experience.
Conceptualization & realization
At the end of this research phase, I figured out that I wanted to break contemporary aesthetics codes around sextoys in order to be more in line with my users and to create a discret product that won't be an actor in the relationship but a mediator, a tool. I also understood that I wanted to design something that would be simple enough to have multiple uses as everyone has its own definition of pleasure. Last but not least, I wanted to free users from the cult of performance to focus on the experience, to dedramatise without infantilising.
What I wanted to create was not a toy, but a tool:
a sextool.
I started designing concepts. What I understood was that I had to work on interactions in order to improve the experience. Most sextoys look like remote controls that are hard to manipulate and their buttons are difficult to use in the middle of the experience.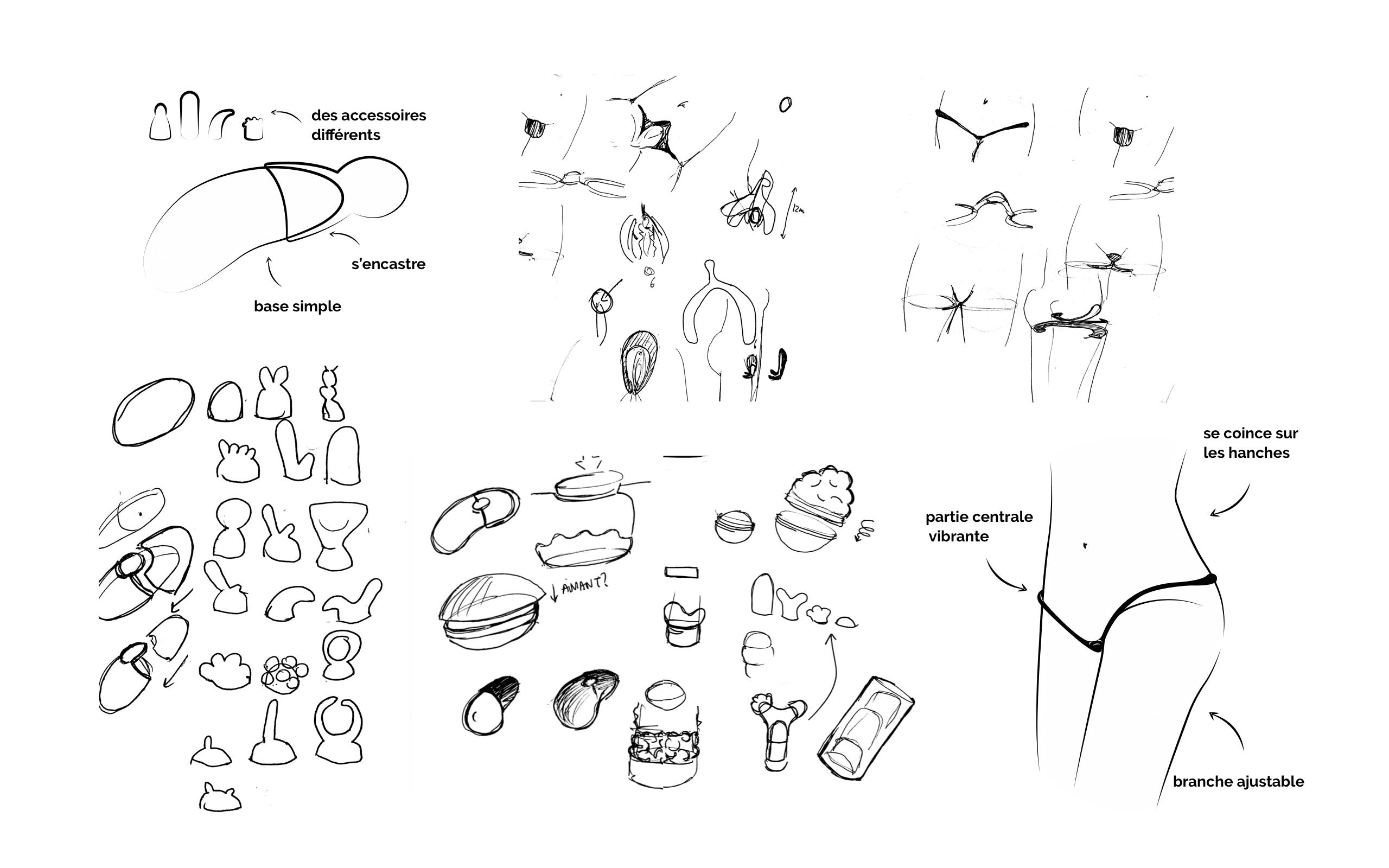 My intuition was to work on a hand wearable. This concept offers proximity with the user's body, liberty of use, sensoriality as it is linked to touch and simplicity as the stimulation is related to the action. But I understood that it was impossible for me to design THE perfect solution, I had to suggest A solution simple enough to fit different users.

A hand-tool which stimulates depending on the user's preferences thanks to natural interactions
How does it work?
To get the simpliest interactions and avoid forcing users to learn a new language, I figured out that I could use the tool to translate real-time body data such as pressure, temperature, heartbeat, flexion into commands. The idea was to let users pre-configure the tool to associate the different speeds and strengths of vibration to their own body's data. A high heartbeat and strong pressure may be associated with a very quick vibration for example.

This IoT is smart but yet sensitive. Natural gestures and interactions allow users to keep an erotic atmosphere. They can discover their bodies through erogenous zones and show their preferences to their partners.
The augmented ring that I designed is inspired by jewelry and fashion work on gloves and accessories. I wanted to create a product that would be flexible and qualitative. Working on colors and texture was hard work as they are core components in this intimate topic and yet often neglected - toys are often the same colors (pink, purple, black). I asked potental users to tell me how they would like it be and how they would REPRESENT their pleasure.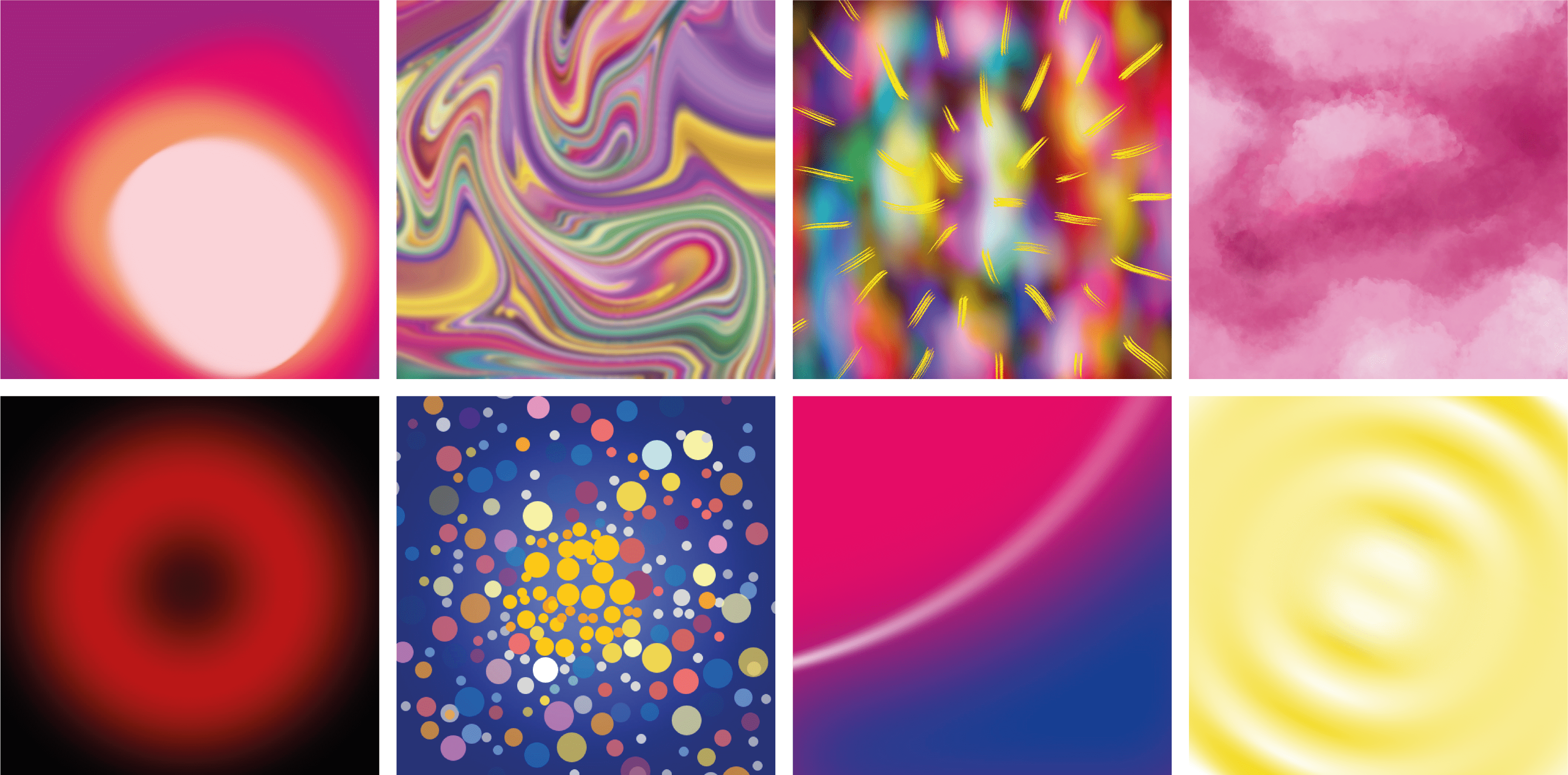 I designed le p'tit doigt. Colors are pop but not childish and not gender-related. The name is simple, with proximity with the user, yet funny without being cute.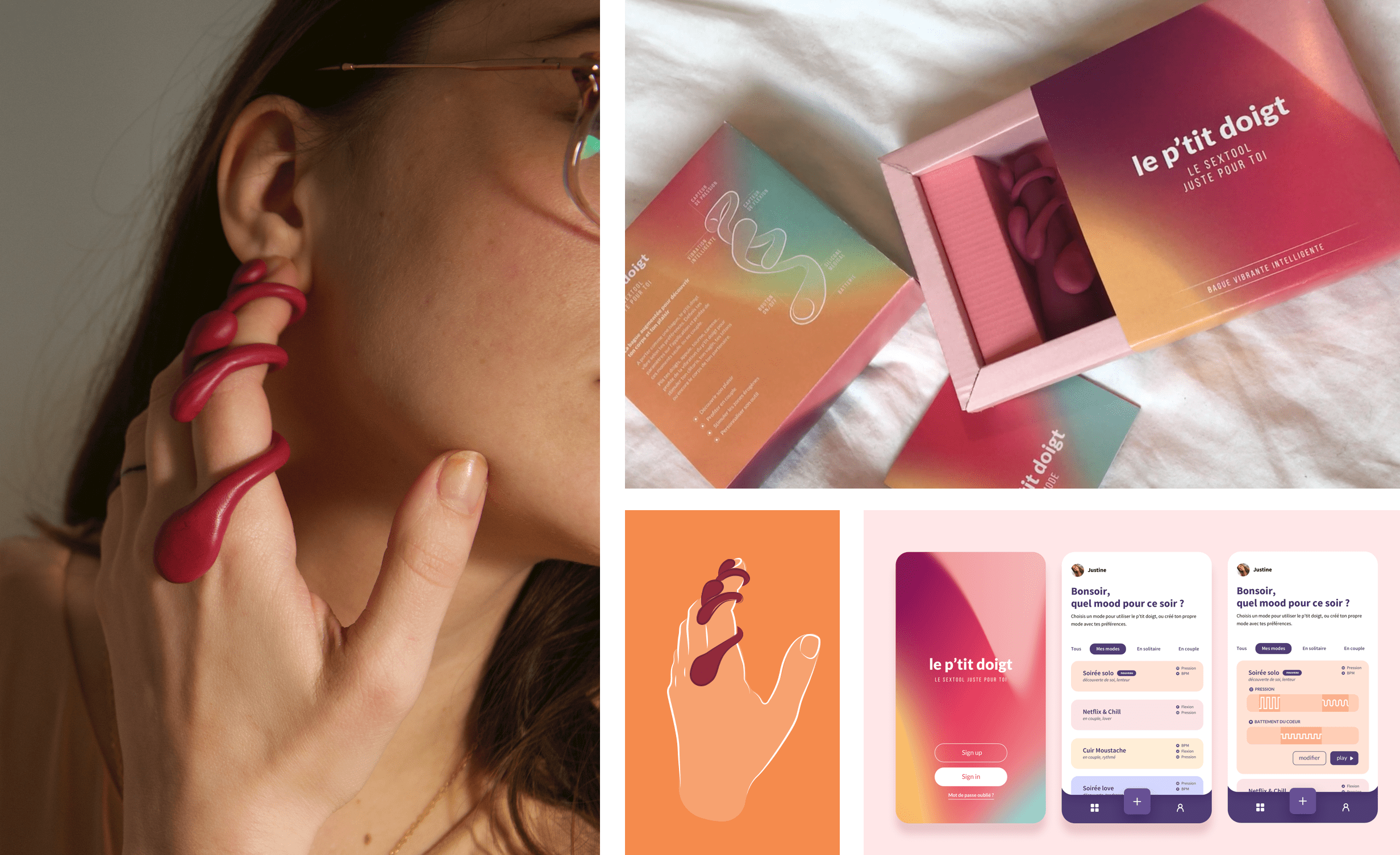 Le p'tit doigt app
The product is linked to the app. It allows users to create their own setup and preferences. It provides a simple visualisation of the options available according to pre-made setups based on the atmosphere (Netflix & Chill, soirée solo…).
Unlike previously mentionned sextoys, this one adapts itself to my patient, not the other way around. - Sophie Lanier, sexologist
User tests
By prototyping it, I understood the importance of the sound (« it is a bit loud ») but it also gave me ideas on how to innovate (« Can I have multiple rings on my two hands? », « I like the fact that the round shape can stimulate by itself, even without the vibration »). The sexologist that I've worked with found that it fitted with her methodology and that it would definitely works for patients that have trouble with their sexuality and the image of sex. I had good feedbacks around my product from my target, saying that it would be pleasurable when alone and useful with a partner.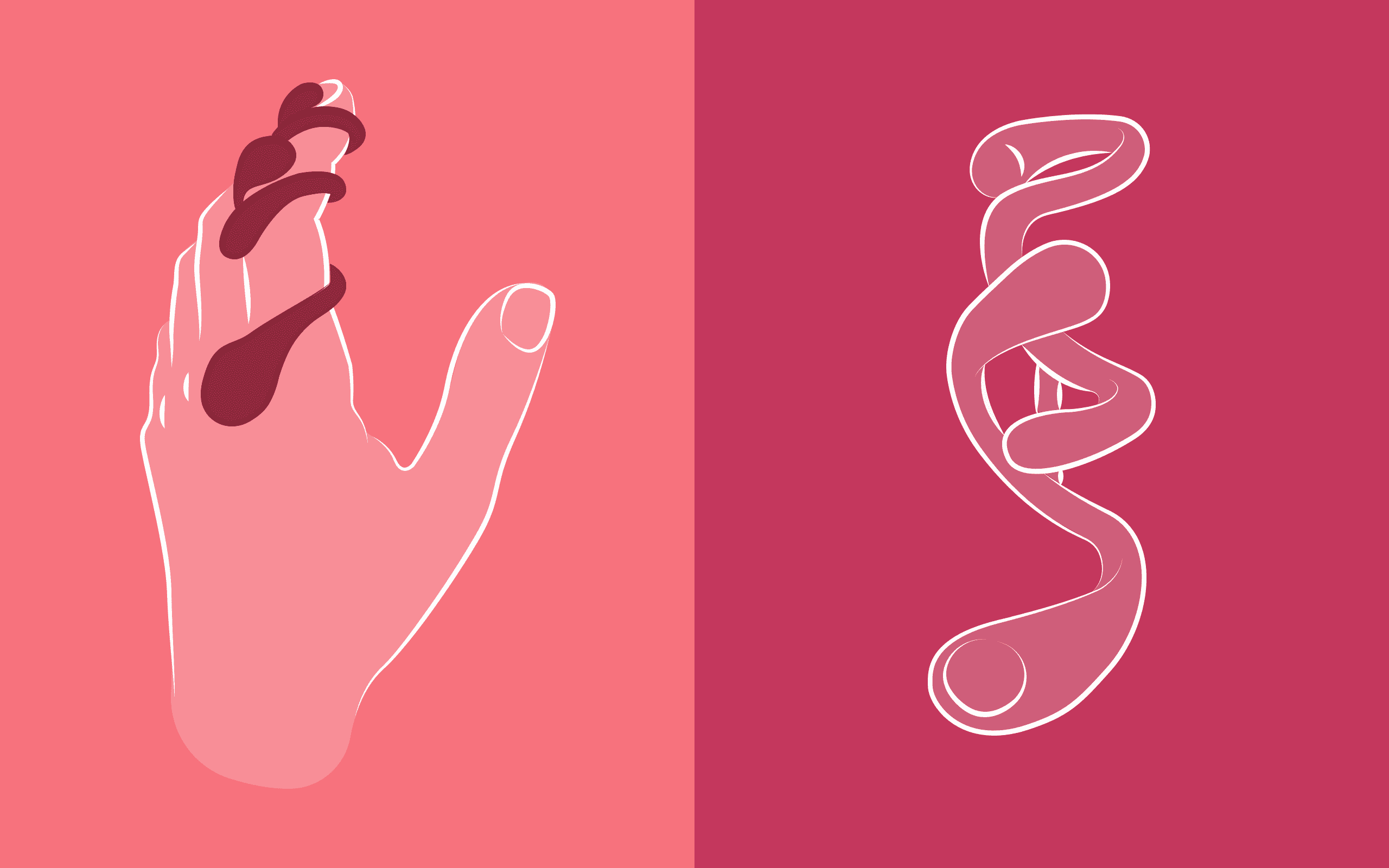 To conclude...
Feminine pleasure was a complex yet fascinating topic to work on. Users had really different feedbacks on everything from colours to shape. It also questioned the link between design and politics and the importance of the designer's role in the creation of such intimate and technologic products. You can find my final document presented at l'Ecole de Design Nantes Atlantique here.

I also covered this topic on démangeaisons podcast which deals with contemporary societal subjects. You can listen to it here.